Ditzy Harmony is a skilled acrobat and gymnast. If someone needs to traverse a high wall or run along a wire, Harmony is your girl. She is very much the action woman of the group.

Harmony is Faythe's right-hand woman, her rock for advice and assistance. Although that advice might be quite 'left-field' and skewed to Harmony's unique world view. She finds Kourage a frustrating closed book and can find Dreme a little annoying.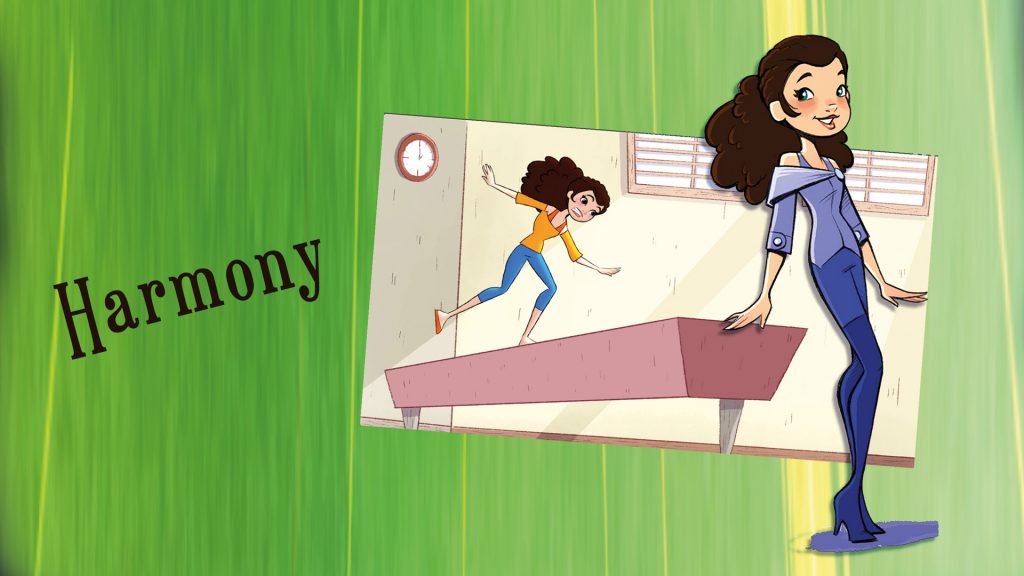 Harmony's parents separated when she was a child and she's grown up without a mother figure. Harmony has confidence problems and suffers from self-doubt and her quirky, ditzy side makes her the focus for hurtful jokes from the popular girls at school. But in Doomland, Harmony is able to be a different person – confident, athletic. If only Marcy and the other girls from school could see Harmony in action – they wouldn't believe how different she was!