Faythe & The Fearstone's first adventure novel "Best Frenemies" is now available. Click here to order your copy >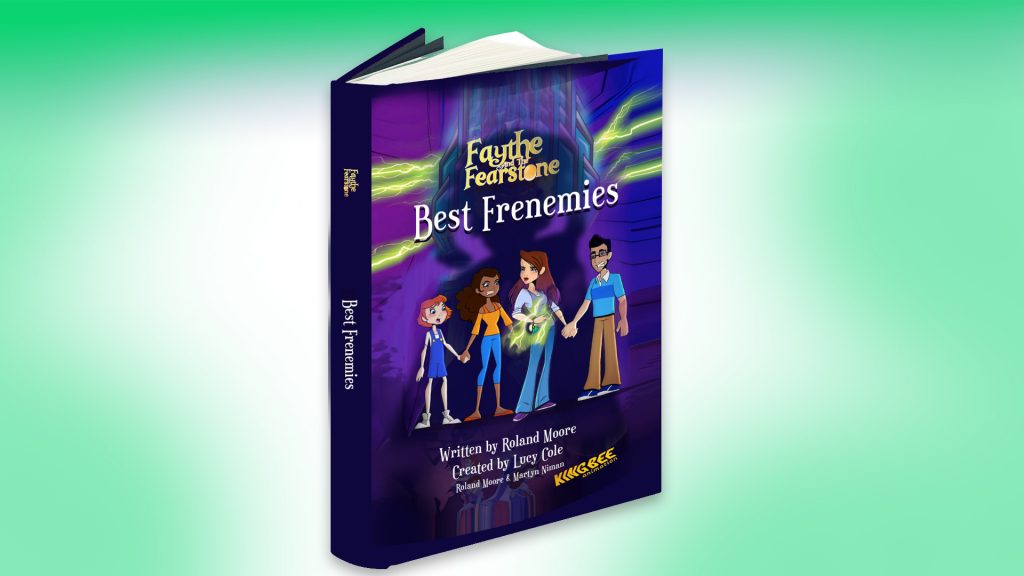 Please subscribe & you will receive an email with the release date. Our newsletter will be live soon. If you're interested in subscribing, please email us at: hello@faytheandthefearstone.co.uk
FAYTHE AND THE FEARSTONE – SYNOPSIS FOR 'BEST FRENEMIES'
Faythe, Dreme, Harmony and Kourage are ordinary teenagers who just happen to protect the world from threats from other dimensions.
Using the Fearstone – a gem that has been passed down through generations of her family – Faythe can travel, with her friends, across dimensions to fight evil creatures in all shapes and forms.
But now the threat is closer to home…
When a new girl joins their school, Faythe, Dreme, Harmony and Kourage try to make her feel at home. But Gemma Kendall isn't all she seems… in fact, she's a powerful biomechanical monster that's been sent to rip the Fearstone from Faythe.
Faythe finds her friends turning against her – as they come under Gemma's influence – and soon, Faythe is fighting for her life.
We all value our friends – but what happens when they turn against you?
'Best Frenemies' is an exciting novel about saving the world and keeping your friendships from the creator Lucy Cole & award-winning writer, Roland Moore. It is the first story in a proposed series of Faythe and the Fearstone books.